9 can't-miss things to eat, see, and do in Key West
Devour, sight-see and adventure your way around the Conch Republic.
When visiting Key West, it is easy to forget it is part of the United States. Maybe that's because for a brief moment in time it almost was its own independent nation. In 1982, the island declared a brief "secession" in a political maneuver and has embraced its identity as the Conch Republic ever since.  
In order to make the most of your stay in the nation of conchs, here is a list of nine can't-miss things to eat, see, and do during your vacation.
1. Take a Ride on the Conch Tour Train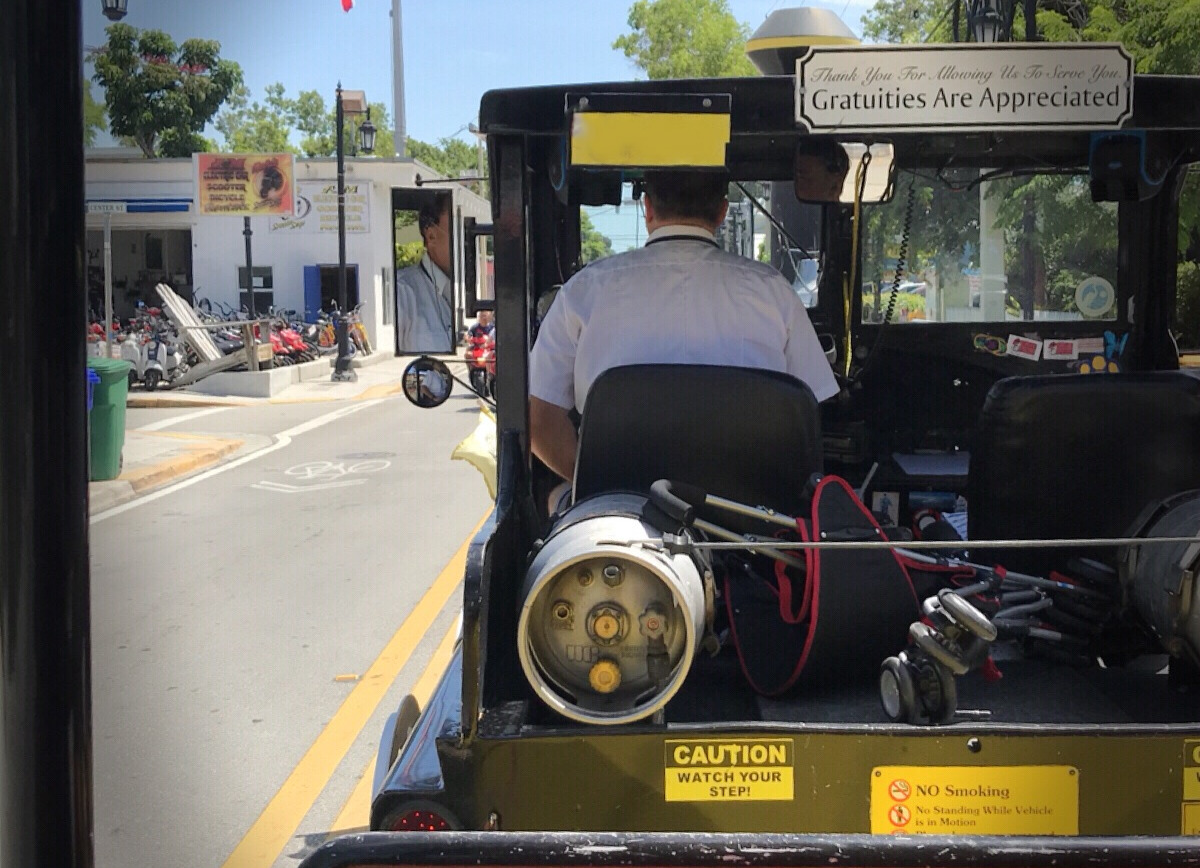 Taking a ride on the Conch Tour Train is the most recommended way to start your Key West vacation. The approximately 90-minute tour showcases popular area attractions and provides insights into the island's rich history and interesting architecture. There are four stops along the train's route where passengers can hop on-and-off between 9:00 a.m. and 4:30 p.m.  Ticket purchase is required. 
For more tours -- also check out the Old Town Trolley and the Ghosts & Gravestones Tour.
2. Stop by the Green Parrot Bar (A Popular Local Dive)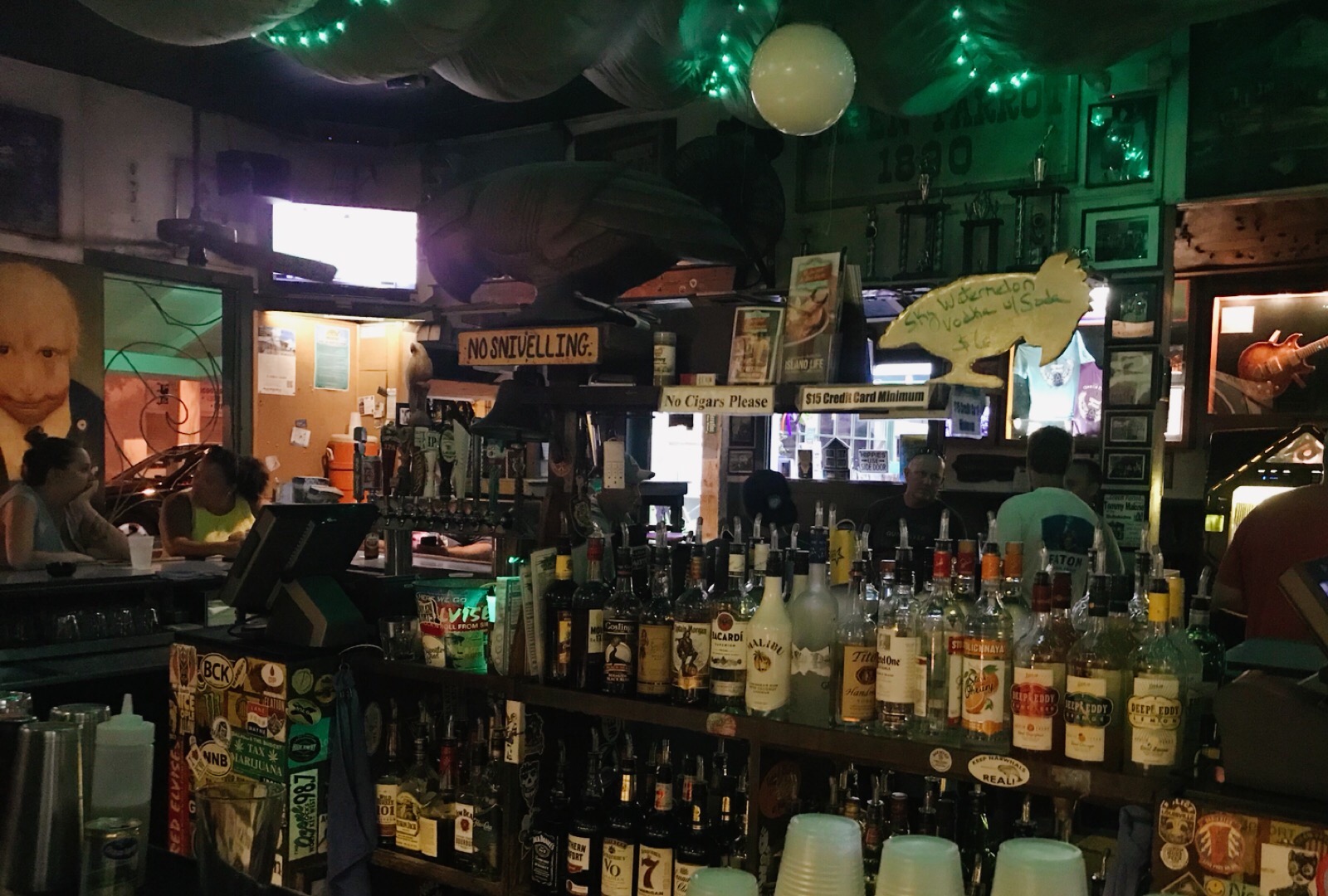 The Green Parrot is a popular Key West dive with roots dating back to 1890 (it began as a grocery store and local hangout joint). Today it is a lively bar spot that boasts live music, a wide array of spirits, and the catchphrase "No Snivelling" (yes, there is an extra "l"). It is decorated with an overhead canopy of green lights and walls filled with intriguing old photographs and original artwork. The bar opens at 10:00 a.m. for those who like to get the party started early and closes at 4:00 a.m. for those who like to keep the party going late.     
If you want to make it a bar crawl, also stop by Sloppy Joe's, Blue Macaw, and Hog's Breath Saloon.
 
3. Make Some Polydactyl Feline Friends at Ernest Hemingway's Home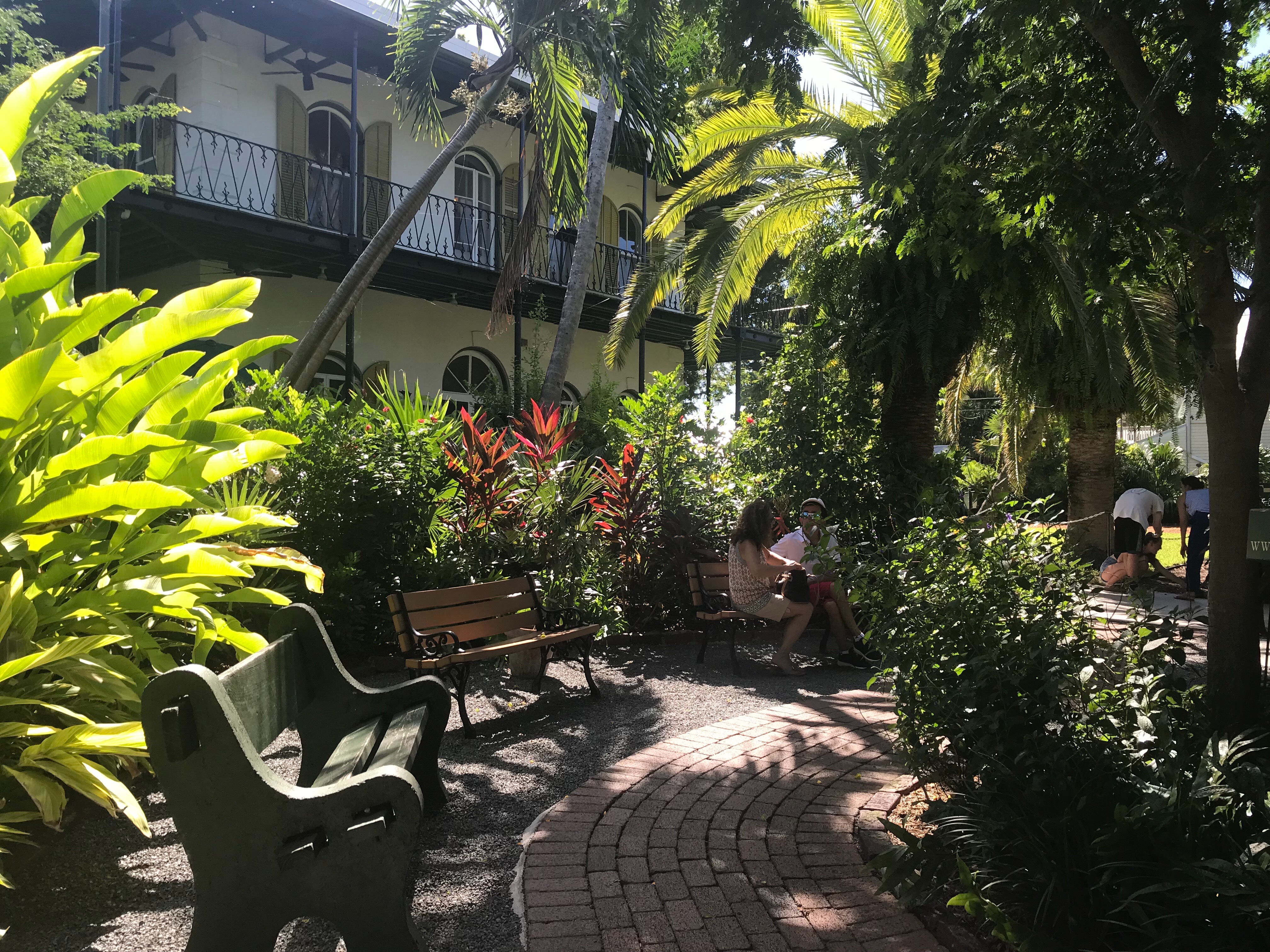 Visit the 1930s home of author Ernest Hemingway to discover the fascinating history of this gifted writer's life -- including stories of his four marriages, insight into his artistic inspirations, and tales of legendary partying.  Here you can also encounter the dozens of polydactyl (six-toed) cats who reside on the property and are descendants of Hemingway's original six-toed cat Snow White. The home-turned-tourist attraction is formally known as the Ernest Hemingway Home & Museum and is open to the public with ticket purchase 365 days per year from 9:00 a.m. to 5:00 p.m.
Other interesting historical sites on the island include Harry S. Truman Little White House and Fort Zachary Taylor Historic State Park.
4. Indulge in a Basket of Conch Fritters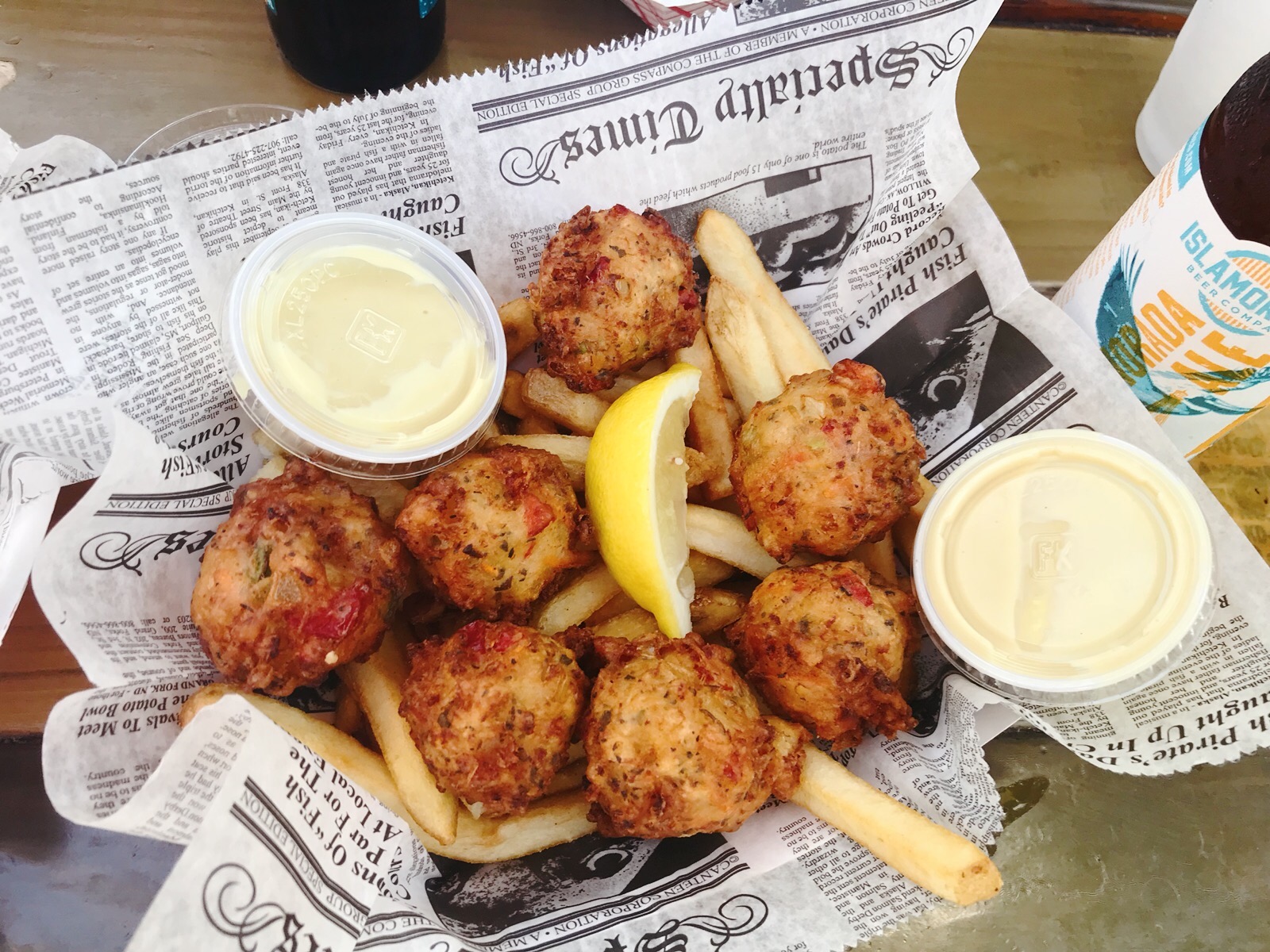 Conch (pronounced conk) is a marine mollusk that resides inside the pink spiraled conch shells found in the waters off the Florida Keys and surrounding island nations. This popular sea snail forms the basis of many dishes in restaurants throughout Key West, the most popular of which is the conch fritter.  The conch fritter is breaded, fried, and often served alongside a variation of dipping sauces. A basket of hot delicious fritters pairs well with a squeeze of lemon and a cold beverage.  
If you're feeling adventurous, also try some conch ceviche or conch chowder.
5. Get Your Picture Taken at the Southernmost Point #90milestocuba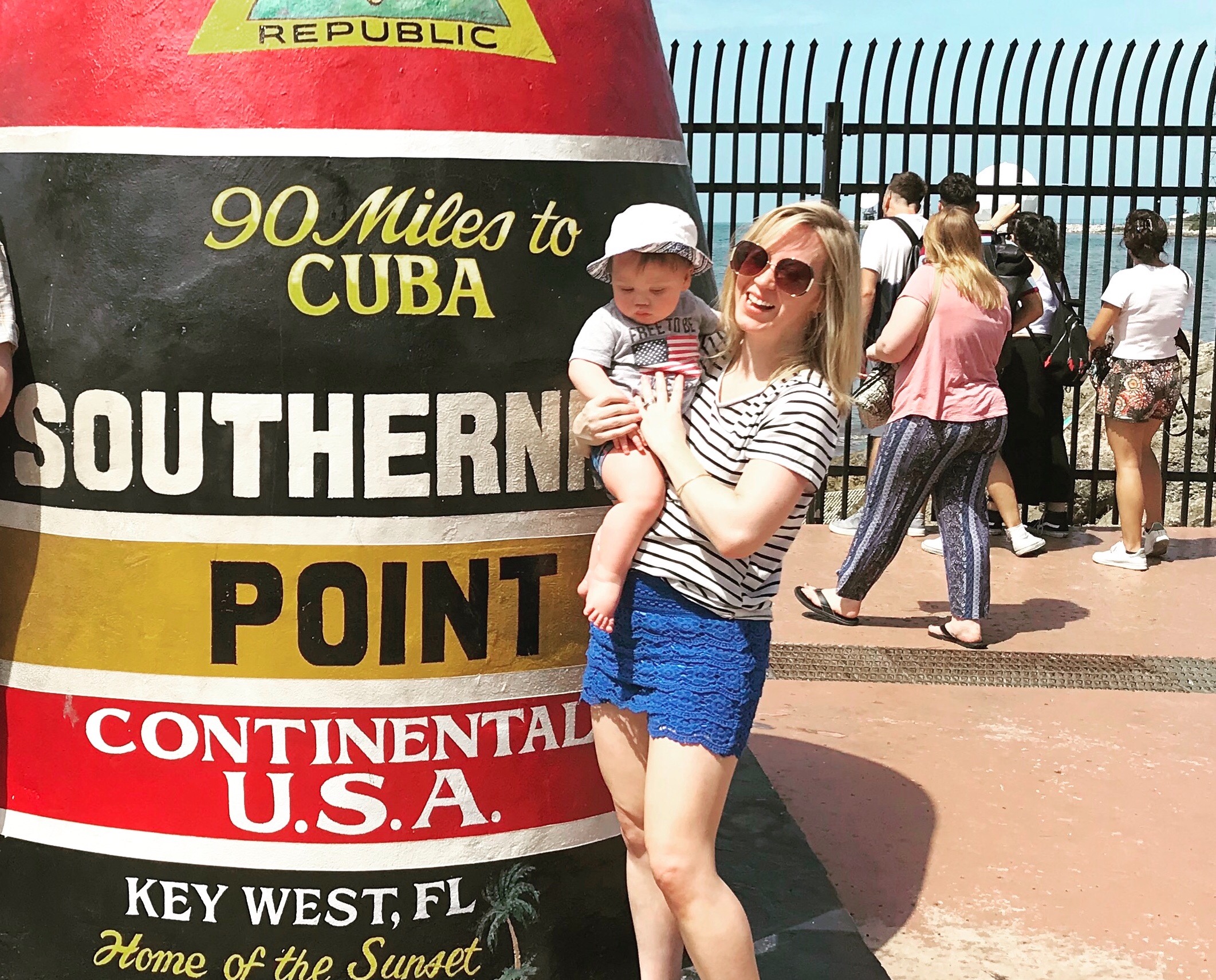 This massive buoy at the corner of South and Whitehead Streets in Key West marks the southernmost point in the continental United States. It is only 90 miles from Cuba and makes for a great photo op, but beware of long lines during peak tourist hours. Checkout the Southernmost Webcam here.
Another notable nearby landmark is the Key West Lighthouse.
6. Spend Some Time on a Boat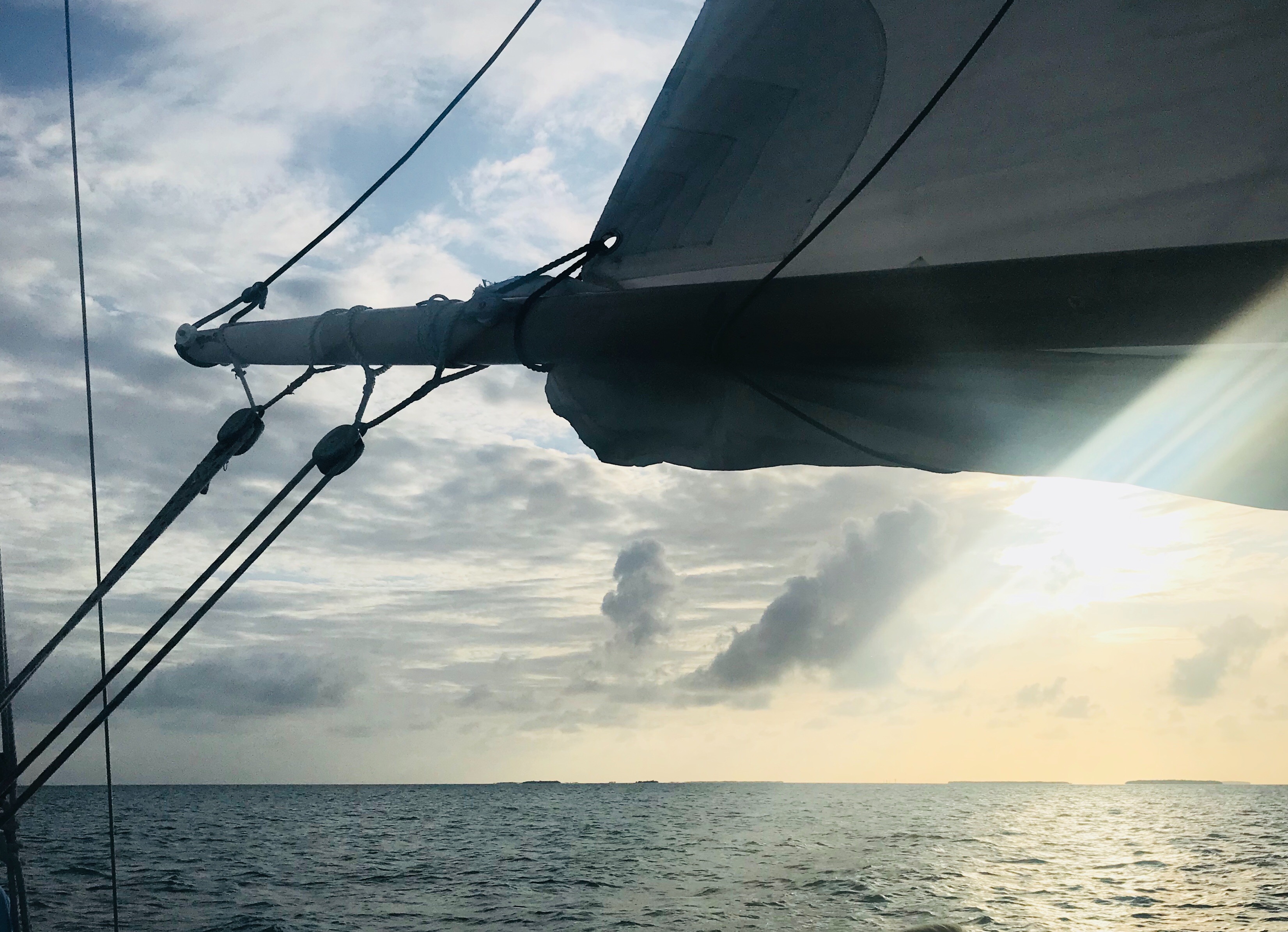 It is hard to spend any time in Key West without eventually finding yourself out on the water. Whether you're an adventurer or in seek of relaxation, an ocean excursion awaits you. Various island tour companies, such as Fury Cat,  High Tide Adventures, and Danger Charters, offer glass bottom boat tours, snorkeling trips, sailboat outings, booze cruises, kayak rentals, and more.
If staying on dry land is more your thing, you can visit some island hiking trails instead.
7. See the Street Performers at Mallory Square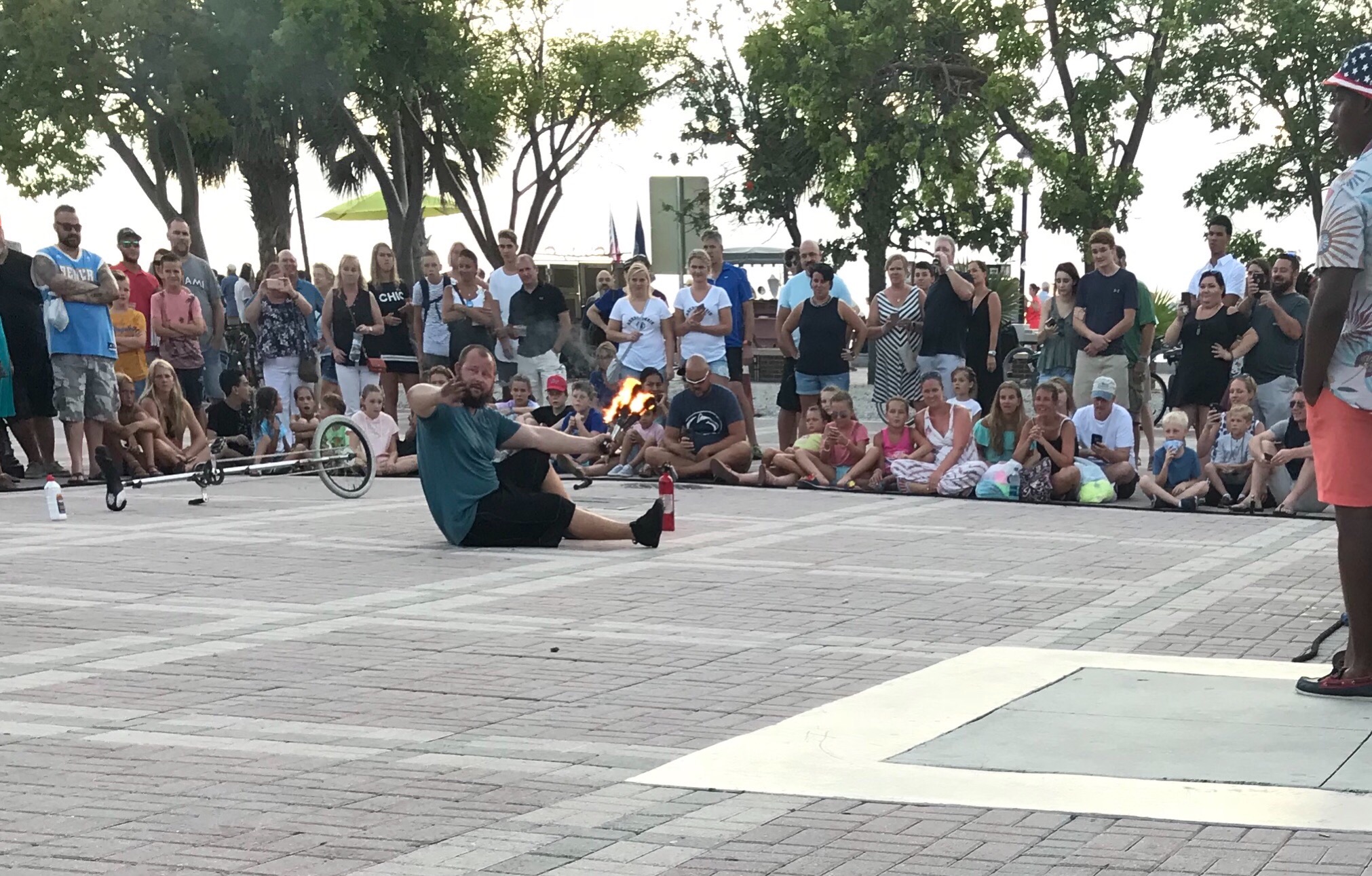 No trip to Key West is complete without an evening in world-famous Mallory Square to watch the street performers and see the sunset. Mallory Square began as a popular hangout for locals during the 1800s and has transformed into a vibrant destination full of shops, restaurants, and entertainment. Located on the Gulf of Mexico side of the island, it offers some of the most magnificent waterfront views of the sunset, and every evening (beginning 2 hours prior to sunset) it is the site of a nightly festival full of performers and vendors.
Speaking of festivals, you can plan your visit around one of the island's many annual festivals such as the Key West Food & Wine Festival and Fantasy Fest.
8. Eat Key Lime Pie ... In a Box, With a Fox ... Really Anywhere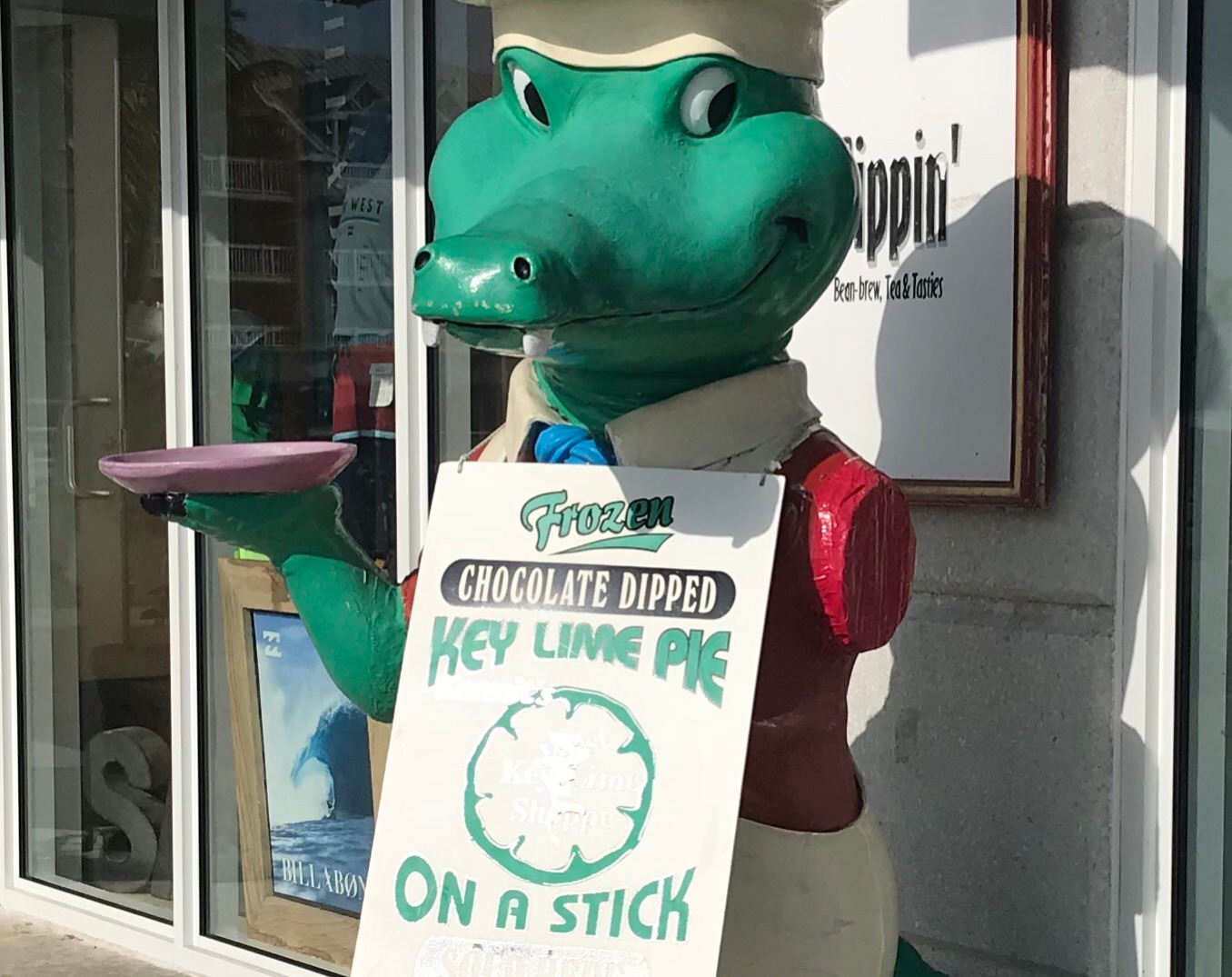 The Key lime is not your average lime. Hailing from tropical climates such as the Florida Keys, Mexico, and Western India, it is the small, tart citrus fruit used to flavor the popular and aptly named dessert, Key lime pie. This sweet treat is plentiful throughout the island and can even be found on a stick, dipped in chocolate.
For those with a sweet tooth, also check out Key West's many fudge and candy stores.
9. Eat Breakfast at Blue Heaven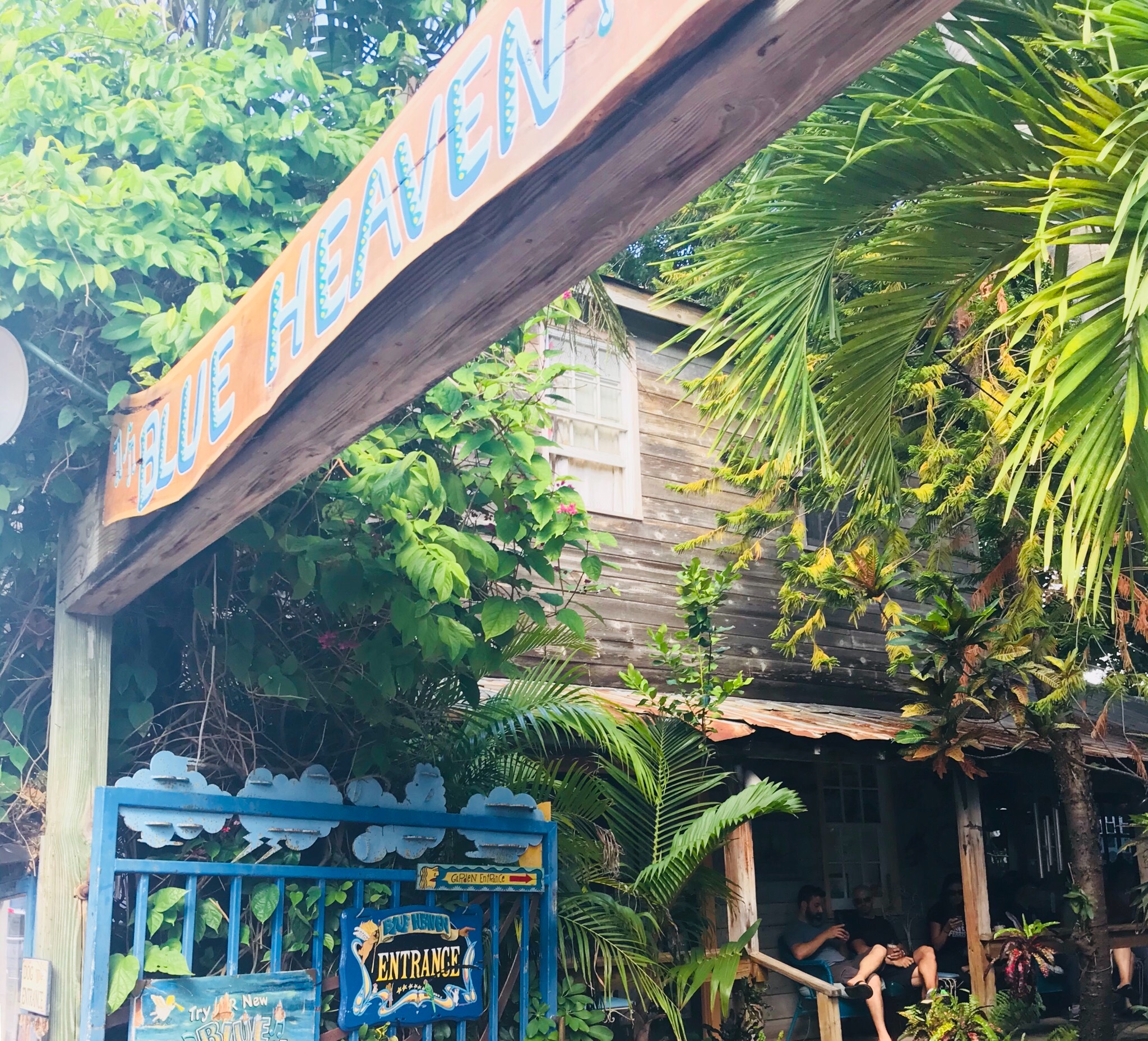 Blue Heaven truly is a slice of heaven located in the Key West neighborhood, Bahama Village. Lush, tropical trees provide a canopy over the restaurant's outdoor dining area where you will likely see a few chickens and cats roaming. Some of the most popular menu items at this dining hot spot where breakfast is served daily until 2:00 p.m. include the lobster eggs Benedict and a variety of flavorful pancakes. The wait for a table may be long, but the scenery is enjoyable.  There is live music daily during lunch and dinner hours.
Like food? You should also eat some tapas at Santiago's Bodega and some fish tacos at Garbo's Grill.